COACH GRAPHIC DUCK VARSITY AND EMBROIDERED VARSITY SOUVENIR JACK
GRAPHIC DUCK VARSITY SOUVENIR JACKET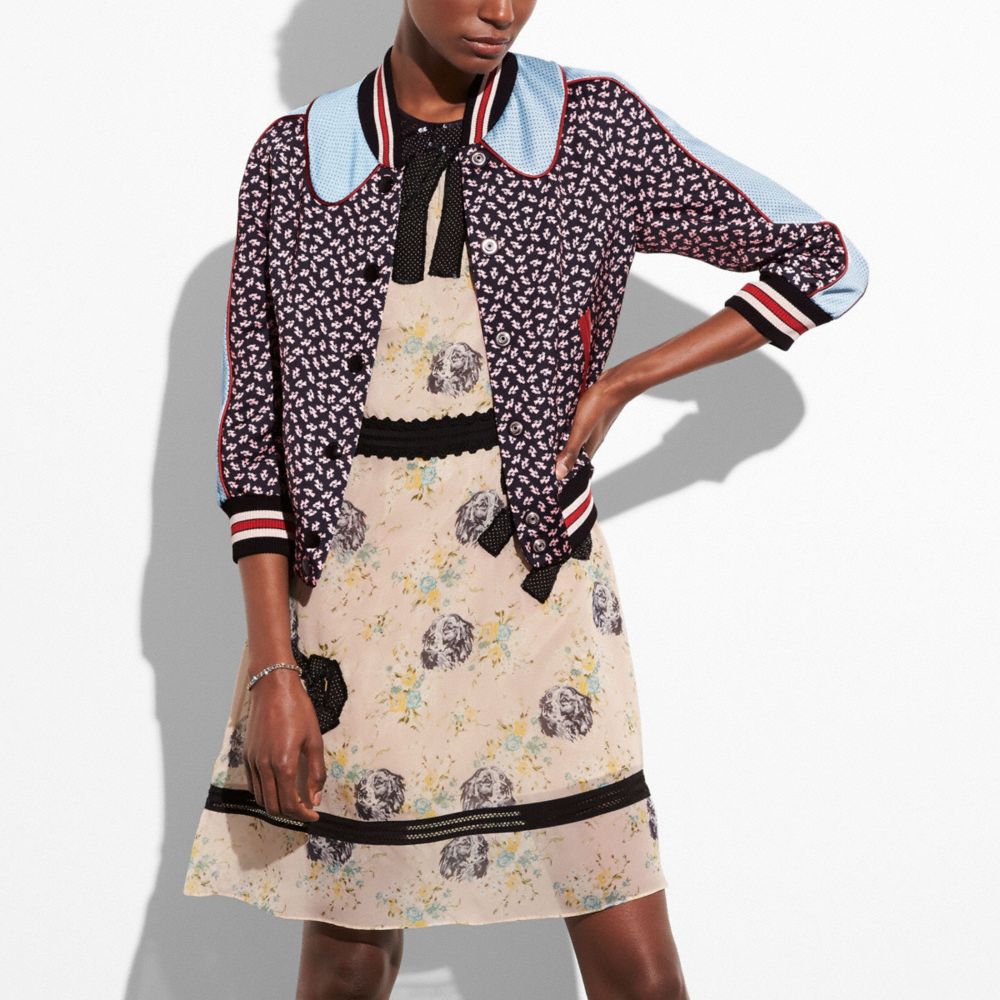 A NEW TAKE ON VARSITY, THIS JACKET IS A SYMBOL OF TEAM SPIRIT AND AUTHENTIC AMERICAN COOL. THE SPORTY SILHOUETTE FEATURES OUR PLAYFUL DUCK GEO PRINT, POLKA DOTS AND A FUN FAUX COLLAR DESIGN. IT'S FINISHED WITH CONTRASTING LEATHER ACCENTS AND SIGNATURE STRIPED RIBBED TRIM.
EMBROIDERED VARSITY SOUVENIR JACKET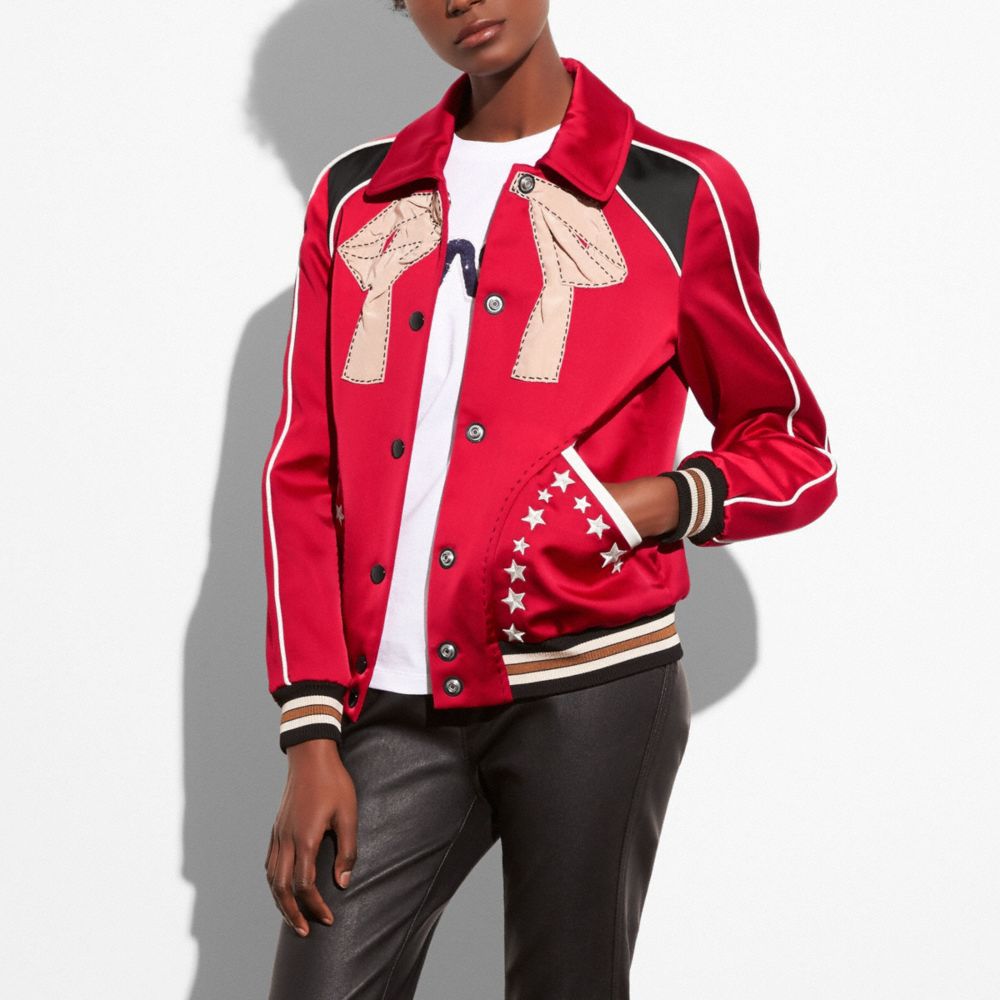 A NEW TAKE ON VARSITY, THIS SATIN JACKET FEATURES AN OVERSIZED TROMPE L'OEIL BOW, EMBROIDERED STARS AND CONTRASTING LEATHER ACCENTS ON THE FRONT. THE BACK IS EMBELLISHED WITH FLORAL APPLIQUÉ AND A SEQUIN "THE STOOGES" MOTIF. IT'S FINISHED WITH WELT POCKETS AND SIGNATURE RIBBED TRIM.
---