MILITARY PATCH VARSITY JACKET AND REVERSIBLE SHEARLING PARKA
MILITARY PATCH VARSITY JACKET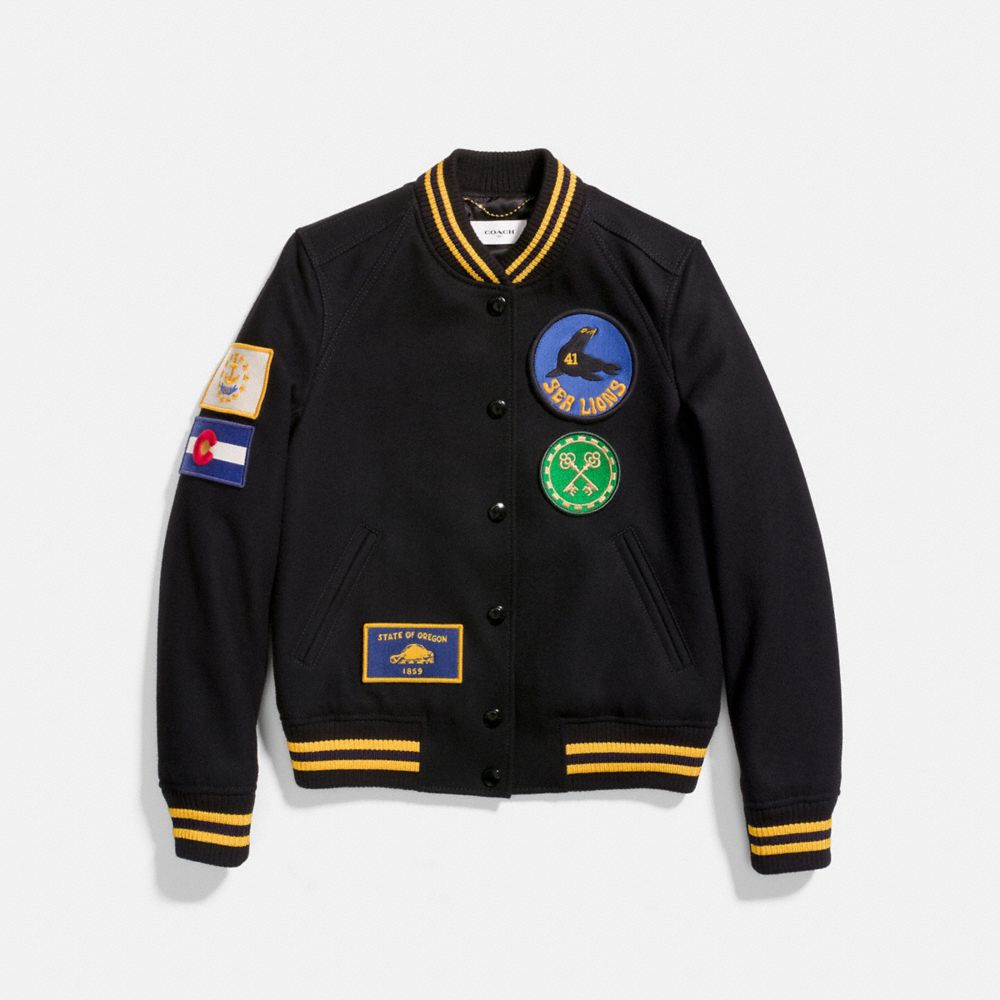 A SYMBOL OF TEAM SPIRIT AND AUTHENTIC AMERICAN COOL, THE VARSITY JACKET IS AN ICONIC COACH SILHOUETTE. CRAFTED IN COZY FELTED WOOL WITH A SATINY LINING, IT'S CUSTOMIZED WITH STATE AND MILITARY PATCHES—WITH A COACH TWIST—ADDING A PLAYFUL TOUCH TO THE FRONT, BACK AND RIGHT SLEEVE. THE JACKET IS FINISHED WITH SIGNATURE STRIPED RIBBED TRIM.
REVERSIBLE SHEARLING PARKA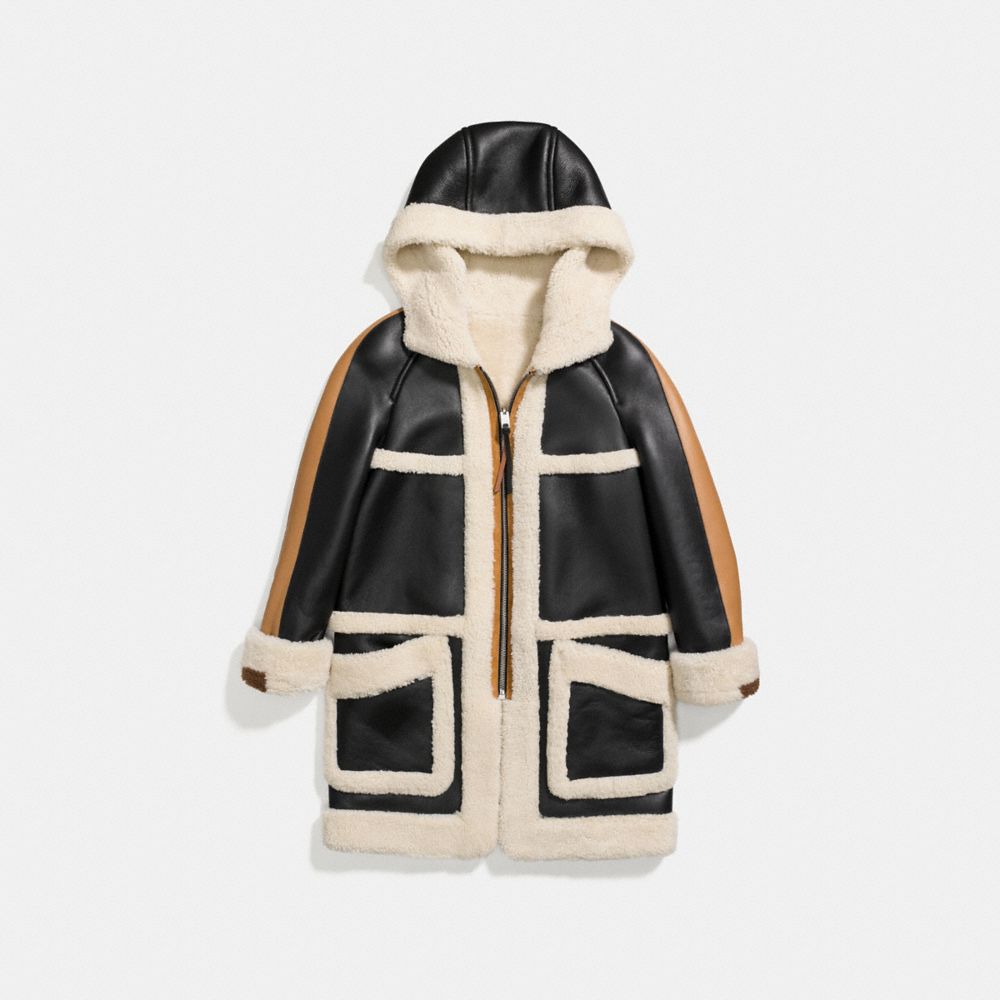 PLAYING WITH THE JUXTAPOSITIONS OF THE GREAT AMERICAN OUTDOORS AND EARLY NEW YORK HIP-HOP, THIS PLUSH REVERSIBLE PARKA IS CRAFTED OF SHORT SHEARLING, WITH A BUTTERY-SMOOTH NAPPA FINISH ON THE OTHER SIDE.
---